The SV Sparkassen
Versicherung has now
their own platform for video personalizatio
The SV SparkassenVersicherung has now
their own platform for video personalization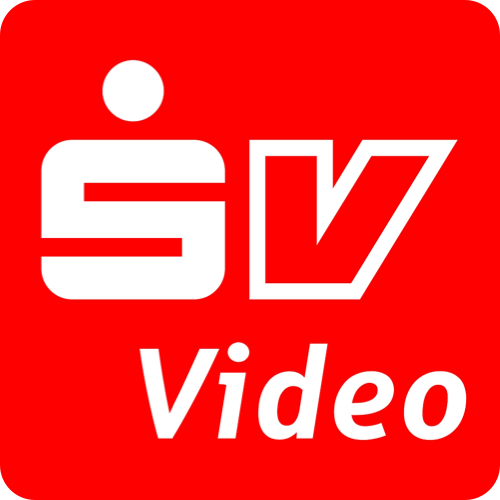 Personal communication with customers and business partners via video message -
always automatically in brand look.
Wonderlandmovies has designed and implemented a platform for SV SparkassenVersicherung that allows employees get in touch with customers and business partners in different ways via video. Be it with a direct address in the form of a self-recorded video, which is automatically integrated into the SV-Design or as an individual campaign film, which is automatically personalized with the employee's data. The personalizable video content of the platform is constantly expanded and updated as new campaigns are launched.
.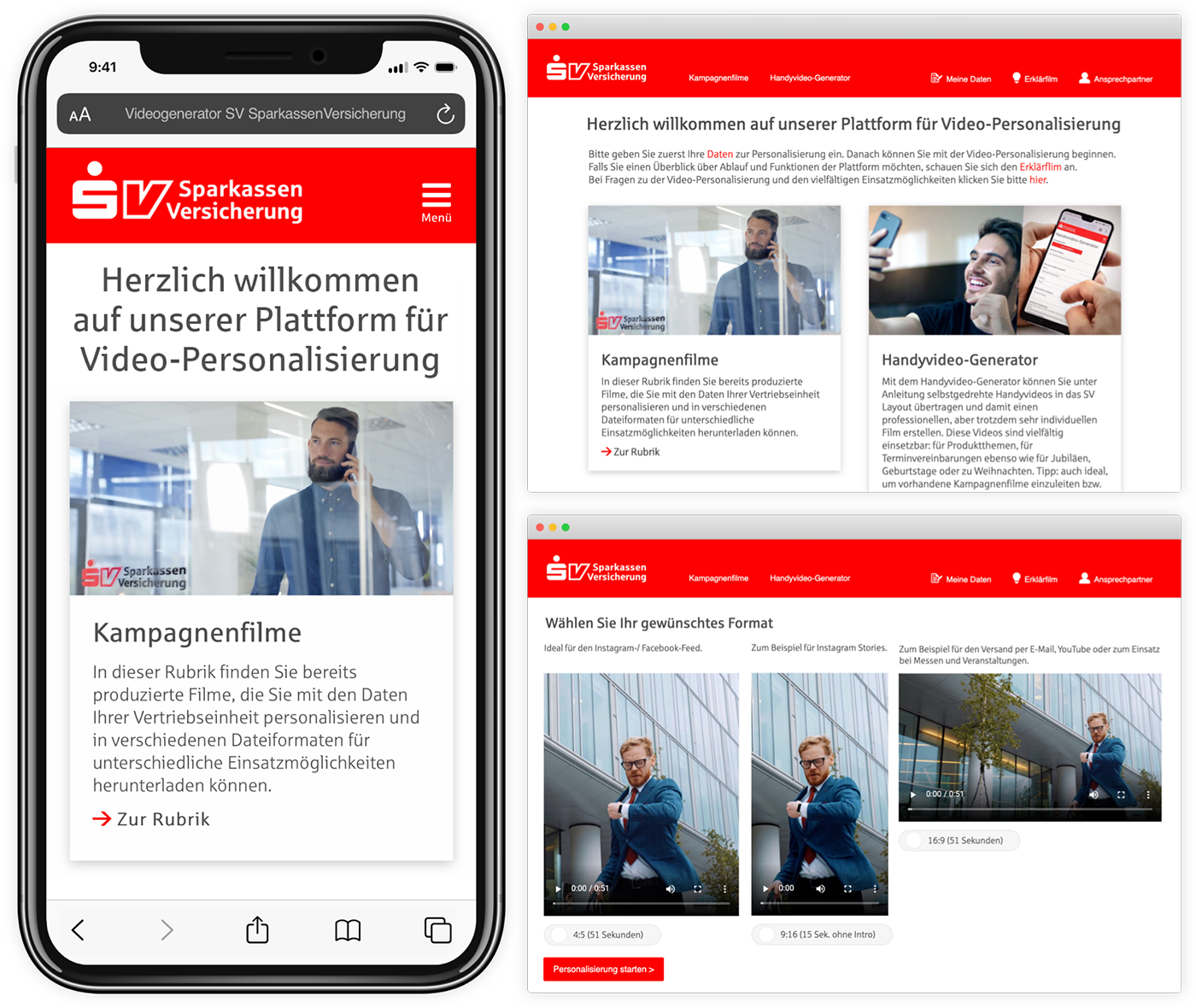 Personalized video communication with customers:
In all formats - for all channels.
Automatically customized.
Every modern medium has its own rules of play when it comes to video format and length. We pay attention to this in the conception, over the film shoot to the cut. The employees of SV SparkassenVersicherung can rely on this: their personalized videos always come across perfectly - whether as a video message on WhatsApp, a post on Facebook Address InstagramStories or simply in the form of an e-mail attachment.
Examples: Personalized campaign films

4:5

9:16

16:9
Product Introduction Video Creator