Now Stay Professionally in Personal Contact
- With Customers, Employees and Partners!
With the Wonderlandmovies Video Creator:
– Creates personal presence where it is physically not possible
– Turns your videos automatically into your professional brand videos
– 100% according to the corporate design guidelines of your company
– Send and share videos simply by mail, whatsapp or social media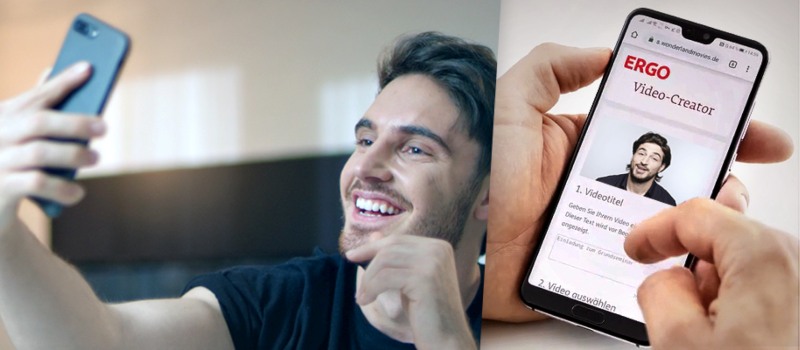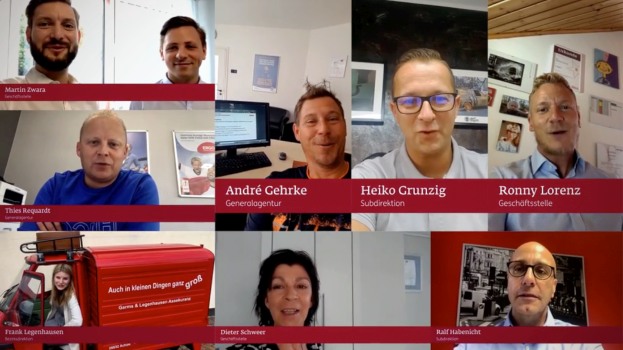 Set up and available for you within a few days - now at a fixed price.
Request your personal Video Creator offer here:

Image film generator
The Wonderlandmovies personalisation tool generates a personalised image film at the push of a button. The image film can be individualised with your logo as well as with photos of the contact person and your team. This will provide your local locations with the unique chance to be featured on all social media channels and optionally in the local cinema in unprecedented quality.

Video greeting generator
This is how you stay in good memory - personalized video greetings for every occasion. Video greetings for a wide variety of occasions, which can be sent from sales staff to customers in B2C. With our video greeting creator frontend the films can be created and shared in a few simple steps with customers via social media, WhatsApp or email.

Intro & Outro Generator
With the Wonderlandmovies Intro & Outro Generator every existing film of yours can be personalised with an intro and outro, containing a message and your photo and contact information. This way the local representative themself becomes the presenter and sender and your film becomes nicely bookended in your own look & feel.

Live Generator for Live Marketing & Point of Action
Enrich your live marketing with a live video generator, so that you can become a magnet for your audience. Whether trade fair, event, promotion or sales support at your POS. Our new highlight is the realization of stereo 3D video generators.

Trailer Generator
With the help of the Wonderlandmovies Trailer-Generator fans themselves can personalise and share film trailers oder music videos ("Me and my idols in a film").